When to Clean Your Dryer Vent?
When to Clean Your Dryer Vent?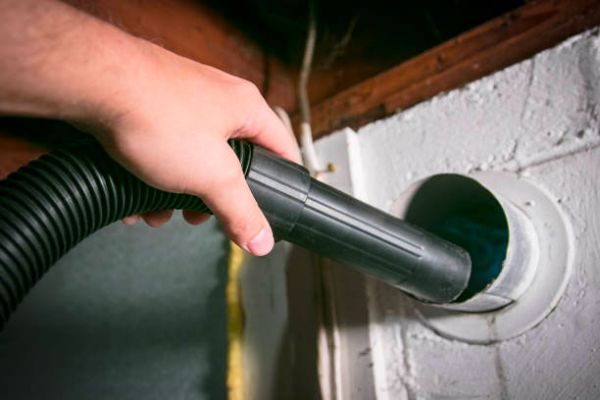 Do You Really Need to Clean Your Dryer Vent?
Yes! It is a good idea to clean your dryer vent regularly, as lint builds up in more places than most homeowners realize. The lint gets in the lint trap housing, the interior dryer duct, the dryer vent, and even the dryer itself. According to the National Fire Protection Association, over 15,000 dryer fires are reported each year with an estimate of 13 deaths, over 400 injuries, and $240 million in property damage. Thirty-one percent of the leading cause was due to failure to clean dryers/dryer vents.
How to clean the duct For the DIYer
When it comes to cleaning your dryer vent, you have a couple of options: DIY or hire a professional. There is a bit of controversy, however, surrounding homeowners using DIY dryer vent cleaning kits. Specialists say most of these kits don't remove all of the lint in the duct and cause a much bigger problem if it inadvertently compacts the lint, creating a blockage. If you choose the DIY route, follow these steps to ensure the job is done correctly and safely. Start by pulling your dryer away from the wall, unplug the dryer, then unfasten the metal crinkly tubing. Using a long-handled bristly dryer vent brush, rotate it around to pull out accumulated lint. Repeat this process several times to get all the lint and prevent blockage. Check the dryer vent opening on the outside of your house and clear any blockage, possibly use the vent brush from the outside too.
Lint Trap
It's also important to clean the lint trap each time you use the dryer. It's also a great idea to clean the screen with soap and water monthly to remove residue buildup from laundry soap or softeners. If you feel safer having a professional clean the dryer vent, The ALLERGY Shop can remove the lint completely.
Clean Your Dryer VentWhen Should You Clean Your Dryer Vent?
If you notice your dryer is taking longer than usual to dry a load of towels, it's probably time to clean the vent. Another indicator is when the surface of the dryer is very hot when in use. Also, if you can't remember the last time it was cleaned, then chances are it's time for a cleaning. For busy households, clean the duct twice a year – more often if you dry fuzzy blankets or have animal companions. Textile lint is incredibly flammable, so clean your duct regularly for your safety and to improve the energy efficiency of your unit.