Why You Should Get Your Dryer Vent Cleaned
Why You Should Get Your Dryer Vent Cleaned
Why get a Dryer Vent Cleaning?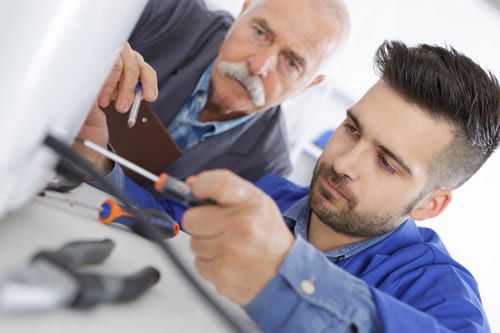 Homeowners should get a dryer vent inspection and cleaning on a yearly basis. It is recommended to have even more frequent inspections for large homes or dryers with high-usage. With over 15,000 dryer vent fires across the country each year the threat is serious. Dryer vent cleaning is crucial for your and your loved one safety. The build-up in the ducts could hit your bank account. Blockages in the ventilation can lead to significantly higher household energy costs.
At The ALLERGY Shop, our friendly and knowledgeable dryer vent cleaning and HVAC team in Charleston will service your dryer vent properly to ensure it last all year.
Risk Factors of Clogged Dryer Vents
The main hazard of a clogged dryer vent is, of course, house fire. Dryer vent cleaning is something that can be overlooked for years but all it takes is build up from normal dryer use for less than 12 months and the risk of fire increases greatly.
Often times homeowners want to save money and find the do-it-yourself approach. That is a good approach to have, but when it comes to the air quality of your home you may want to think twice about taking the chance. If the room is not properly sealed, or suction valves are not firmly fixed the potential of reintroducing dust, dander, mold or pollen back into the home or ventilation system is greater. Or maybe you just don't have the equipment to reach deep into the duct system in the wall, some of which can 10-20 feet. At The ALLERGY Shop, our focus is your safety. It's a job we take seriously and never cut corners with.
Dryer Vent Cleaning for Charleston Residents
Green Home techs have dozens of years of combined experience. We work quickly, efficiently and above all, safely to make sure the experience meets your standards.
Safety inspection— Firstly, turn off the gas line and remove the machine from the wall. We check for damage to the machine or punctures to the ductwork. Loose-fitting ducts or lint accumulation could be cause for concern.
Vacuum— We use industrial vacuums with suction much stronger than your household unit if you were to do it yourself. Specialized tools allow techs to reach deep into the machine or reach down into outside vents that may be in hard to reach places.
Brushing — Drill-powered rotation brushing is flexible and can penetrate the length of the duct to the exit point. This process allows us to dislodge any excess lint, dust or debris that may remain and cause future hazards.
We are happy to give your home an assessment and provide helpful tips to ensure your home remains safe here in Charleston.